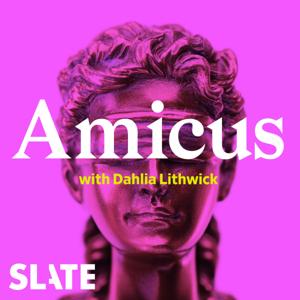 Dahlia Lithwick is joined by Julie Rikelman, senior director of litigation at the Center for Reproductive Rights, who argued for reproductive rights and liberty on behalf of Jackson Women's Health in Dobbs v Jackson Women's Health at the Supreme Court this week. Together, they unpack the arguments and discuss the women missing from the narratives in the courtroom that day. 
Then, Dahlia's joined by Professor Katherine Franke, director of the Center for Gender and Sexuality Law at Columbia University and the founder and faculty director of the Law, Rights, and Religion Project at Columbia Law School. Professor Franke helps us examine how the Supreme Court's conservative majority's views on religious liberty undergirded Wednesday's arguments, are set to influence the court's jurisprudence, and will likely alter your constitutional rights. 
In our Slate Plus segment, Slate's own Mark Joseph Stern joins Dahlia for a frank discussion of the liberal justices' performances in this week's monumental abortion case, the gaslighting that maybe got us here, and then they look ahead to a big religious-liberty case coming up next week.
Sign up for Slate Plus now to listen and support our show.
Podcast production by Sara Burningham.
Learn more about your ad choices. Visit megaphone.fm/adchoices