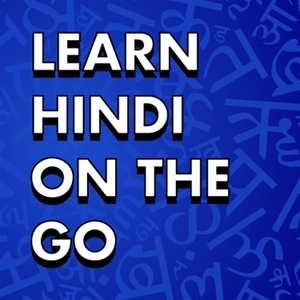 Intermediate Hindi # 13 - Let's go shopping! – Shall we take a taxi!
03.23.2020 - By Learn Hindi On The Go
In this episode you are going to learn how to say 'Let's go shopping!' and 'Shall we take a taxi?' in Hindi.
You will also learn 'how to make 'Let's' & 'Shall we' sentences using irregular verbs.
This course is for Intermediate Hindi learners. Through this podcast, we intend to help
Intermediate & advanced learners to be in touch with Hindi and improve it as well.
To help us improve the show, kindly give your feedback & suggest some topics on our Facebook page – https://www.facebook.com/learnhindionthego/
To take a free trial for online Hindi lessons visit: https://learnhindischool.com
Find out more at https://learn-hindi-on-the-go.pinecast.co
This podcast is powered by Pinecast.