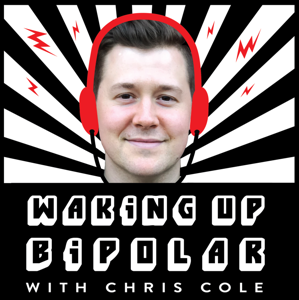 In this episode of Waking Up Bipolar, Chris Cole shares a recovery talk for for the Interfaith Network on Mental Illness, a non-profit in Boulder, Colorado that helps our many spiritual and religious communities have greater access and resources for mental health.
INMI, the Interfaith Network on Mental Illness, maintains the mission to increase awareness and understanding of mental illness among clergy, staff, lay leaders and members of faith communities and help them more effectively develop and nurture supportive environments for persons dealing with mental illnesses and their families and friends.
INMI envisions a future in which people freely seek the mental health services they need without fear of embarrassment or stigma. Faith communities are leading a cultural shift that permeates our society with compassion for people with mental illnesses and their families.
As you'll hear in this talk, psychosis offers an opportunity for all of us to open our hearts more fully, to feel more deeply, and to know a love big enough for recovery and care. My hope is that more communities throughout the United States of America consider the opportunity for reconciliation of spiritual, humanistic, and trauma-informed mental health reform.
Visit INMI's website: http://inmi.us/
JOIN THE DISCUSSION at https://www.facebook.com/groups/wakingupbipolar
Chris Cole hosts the Waking Up Bipolar podcast, focused on the intersection of bipolar disorder and spiritual awakening. He is the author of The Body of Chris: A Memoir of Obsession, Addiction, and Madness, inspired by his own journey of spiritual unfolding and mental health challenges. Chris Cole offers life coaching for any number of mental health conditions, specializing in bipolar disorder and spiritual emergence. Chris's experience with addiction, disordered eating, body dysmorphia, psychosis, and spiritual emergency allows him to relate to a wide range of clients. He utilizes a holistic approach to mental health which views wellness in physical, mental, emotional, social, and spiritual domains. Learn more about Chris and his work at colecoaching.com.
The Waking Up Bipolar podcast in now available on the following platforms:
Apple Podcasts | apple.wakingupbipolar.com
Google Play | google.wakingupbipolar.com
Stitcher | stitcher.wakingupbipolar.com
TuneIn | tunein.wakingupbipolar.com
wakingupbipolar.com