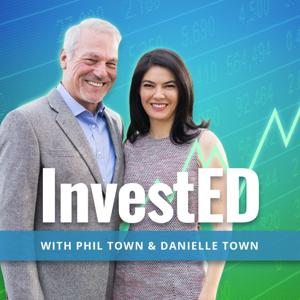 William Green is a journalist and author of Richer, Wiser, Happier: How the World's Greatest Investors Win in Markets and Life.
 
Over the last quarter of a century, he has interviewed many of the world's best investors, and has written for many leading publications in the US and Europe, including The New Yorker, Time, Fortune, Forbes, Barron's, Fast Company, Money, Worth, Bloomberg Markets, The Los Angeles Times, The Boston Globe Magazine, The New York Observer, The (London) Spectator, The (London) Independent Magazine, and The Economist.
 
In Richer, Wiser, Happier, William Green draws conclusions on interviews that he's conducted over twenty-five years with many of the world's greatest investors. As he discovered, their talents extend well beyond the financial realm and into practical philosophy. 
 
The best investors in the world try to stay intensely rational. They try to get emotion out of their decisions and stick to the facts.
 
As an investor, you must ask questions but also do the homework. You'll learn how to avoid emotion, how to be patient, how to properly research, and how to think like this business is the only one you'll ever get to own. 
 
This week on InvestED, Phil and Danielle present the second half of their interview with William Green. They discuss investing, staying resilient, and why it's important to be knowledgeable as an investor.
Value Investing requires staying rational. Learn what it takes to be a successful value investor with Phil's NEW Value Investing Cheat Sheet: https://bit.ly/3wNJ97U
Get a copy of William Green's Richer, Wiser, Happier: How the World's Greatest Investors Win in Markets and Life here: https://bit.ly/35kYlNK
Learn more about your ad choices. Visit megaphone.fm/adchoices