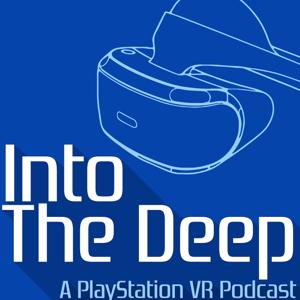 Thanks for checking out Into The Deep: A Playstation VR Podcast! Into The Deep is brought to you by HandsomePhantom.com. 
Reviews and subscriptions help us out so much. If you enjoyed the show, make sure to subscribe and leave us a review on iTunes.
Check out our weekly gaming podcast Adventure Mode. Join us every Monday for news, discussion and more.
*Sprint Vector was provided to the hosts by the publishing company but this fact did not alter their opinion*