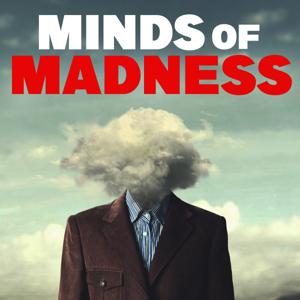 BADLANDS is a true-crime anthology podcast from Jake Brennan, creator and host of the award-winning music and true crime podcast DISGRACELAND. 
BADLANDS Season 2:Sportsland is all about the shocking rise and fall of sports legends. Listen each week for wild stories about Mike Tyson, Oscar Pistorius, Aaron Hernandez, Evel Knievel, Tonya Harding, Pete Rose, Sonny Liston, Spider Sabich, Ty Cobb, and, of course,
O.J. Simpson.
This episode dives into Mike Tyson. His arrival as a prodigious 18-year-old professional boxer in the 1980s represented a major paradigm shift in the sport. But just as quickly as he rose, Mike Tyson began to fall.
wondery.fm/SL_MindsOfMadness
See Privacy Policy at https://art19.com/privacy and California Privacy Notice at https://art19.com/privacy#do-not-sell-my-info.