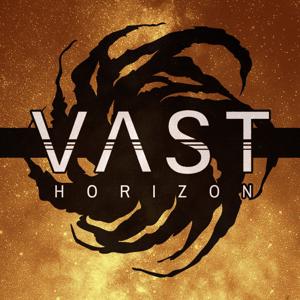 Introducing Marigold Breach, starring Jameela Jamil and Manny Jacinto (by Realm)
05.09.2022 - By VAST Horizon
This week, we're introducing you to Marigold Breach, a Realm podcast starring Jameela Jamil and Manny Jacinto.
Listen and subscribe to Marigold Breach wherever you get your podcasts, or visit Realm.fm (and sign up for our newsletter while you're at it!)
After crash-landing on a mysterious planet with no memory and a sentient AI implant in his brain keeping him alive, a soldier searches for answers about his past. There are only four things Lucan knows with certainty: his name, his rank, that the droll AI implant speaking to him inside his mind is named Ven, and finally, that she is the only thing keeping him from dying. With no other memories or connection to their pasts, Lucan and Ven must navigate their new reality on an unknown planet split into warring factions.
Marigold Breach is a Realm production. Listen Away.
Learn more about your ad choices. Visit megaphone.fm/adchoices