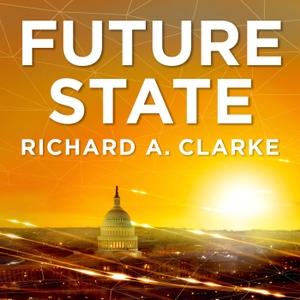 During the course of the election campaign this fall, we're going to talk about the issues. We're not going to talk about the races, the numbers, the polls. We're going to talk about the issues we think voters should be thinking about before they vote. 
And we're going to be doing it with some of the nation's leading experts. People like Bill Clinton, Madeleine Albright, Susan Rice, Wendy Sherman, Seth Moulton and others. 
We're going to talk about issues like terrorism, the President's assault on the media, the Iranian nuclear deal, North Korea, and cyber war. We're talking about the most important issues of our time. 
Richard A. Clarke served the last three Presidents as a senior White House Advisor holding the titles of Special Assistant to the President for Global Affairs, National Coordinator for Security and Counterterrorism, and Special Advisor to the President for Cyber Security.
Future State begins September 10th.