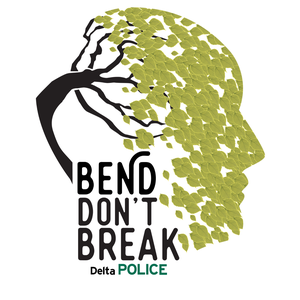 Investigating Major Crime with an Oxygen Tank Strapped to her Back: RCMP Cst. Cathleen Falebrinza's story of Resiliency.
11.05.2019 - By Bend Don't Break
Today on Bend Don't Break, your host Chief Neil Dubord is interviewing someone from the Royal Canadian Mounted Police (RCMP) — a first for the podcast! Cathleen Falebrinza is an RCMP officer who first was trained at the RCMP training academy, 'Depot', in 2004. When she graduated in 2005, she was posted to Quesnel, British Columbia where she met her future husband, Stuart, who she now has been married to for 14 years and has two stepdaughters with.