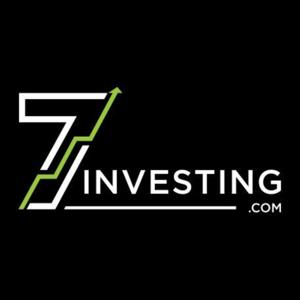 7investing and CryptoEQ in March 2022: Biden's Executive Order on Cryptocurrencies
03.29.2022 - By The 7investing Podcast
7investing and CryptoEQ recently announced a partnership, to help investors get a better consolidated view of the opportunities in both equities and in cryptocurrencies. 7investing provides its top seven stock market recommendations every month, while CryptoEQ provides its top-rated cryptocurrencies.
The two companies are now joining forces and publishing a monthly Collision Course conversation, where they discuss important recent developments and the impact they'll have on both equities and crypto.
This month, our teams discuss the Biden administration's recent Executive Order meant to "ensure the responsible development of digital assets." 16% of Americans have now invested in or used crypto, and the consolidated market cap of all cryptocurrencies during the past five years has increased from $14 billion to $3 trillion. The stakes are high, and the implications for investors will be massive.
These video conversations and the complete transcript are only available for 7investing subscribers and will be published as monthly Advisor Updates. CryptoEQ will also publish a written recap of the conversation – including additional context on the events – in their monthly subscriber email newsletter.
If you'd like to access that newsletter, please sign up for CryptoEQ using this link.
Companies mentioned in this conversation include Block, Coinbase, PayPal, SoFi Technologies, Tesla, and UiPath. Cryptocurrencies mentioned include Bitcoin and Ethereum. 7investing or CryptoEQ's advisors may have positions in the stocks or cryptocurrencies of the companies that were mentioned.
Welcome to 7investing. We are here to empower you to invest in your future! We publish our 7 best ideas in the stock market to our subscribers for just $49 per month or $399 per year.
Start your journey toward's financial independence: https://www.7investing.com/subscribe
Stop by our website to level-up your investing education: https://www.7investing.com
Join the 7investing Community Forum: https://discord.gg/6YvazDf9sw
Follow us:
► https://www.facebook.com/7investing
► https://twitter.com/7investing
► https://instagram.com/7investing
---
Send in a voice message: https://anchor.fm/7investing/message