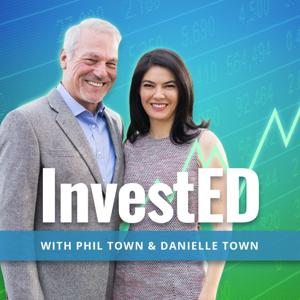 If you're doing it right, investing in the stock market is much more than picking a few companies, buying a few shares, and hoping for the best.
Smart investors are those that are disciplined and have an investing strategy in place to help guide them as they go along with their investment choices. And that includes having a checklist to help you make important investing decisions.
Rule #1 investors like to use the Four Ms checklist.
They tie into the strategy of, "Buying wonderful businesses at attractive prices" and are important to consider when investing your money for the long-term.
"Wonderful" indicates that any business you invest in strongly meets the criteria of three of the Four Ms:
Meaning: You understand the business enough to want to own the whole thing if you could, that you'd be proud to own it, and that it reflects your values.
Moat: The business must meet certain criteria in terms of financial strength and predictability, creating a symbolic Moat to surround and protect it from competitors.
Management: The business is led by skilled, experienced individuals that you respect.
Margin of Safety: You are buying the business on sale relative to a known value (which I teach you to calculate easily).
Rule #1 is straightforward, but you must be thorough. That's why Phil created this Four Ms Checklist to help make sure you don't miss a thing. 
In this podcast, Danielle covers a few of her checklist takeaways, and explains why it's important to have your own checklist and stick to it to reduce your risk in the stock market.
Learn more about buying stocks on sale with the Four Ms Guide! Click here to get started: https://bit.ly/3ocoMQg
Topics discussed in this podcast:
Stock market events
How to find stocks on sale
How to pick stocks
Company valuations
Understanding companies 
 
Learn more about your ad choices. Visit megaphone.fm/adchoices