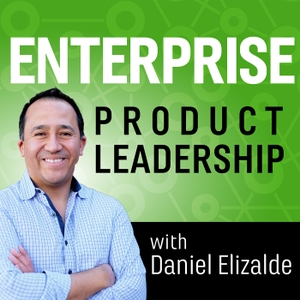 IoT Product Leadership
By Daniel Elizalde
What's IoT Product Leadership about?
Welcome to IoT Product Leadership. Join Daniel Elizalde as he interviews Product Leaders on what it takes to launch IoT products into the market. Whether you are a Product, Design, Engineering, UX, Data, or Business Leader, this show will give you insights into how top companies approach the lifecycle of their IoT products.
About your host. Daniel Elizalde helps companies define a strong IoT product strategy. He is the author of the IoT Decision Framework, which he uses to train product teams around the world through his online IoT Product Management Certificate Program and his popular classes on Product Management for the Internet of Things at Stanford Continuing Studies. Learn more at danielelizalde.com.