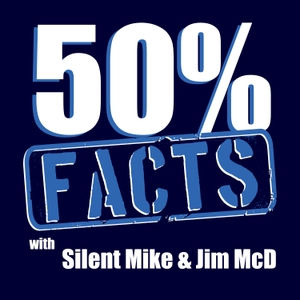 Is Intermittent fasting/time-restricted eating some kind of magic? w/ Dr. Andy Galpin
02.07.2019 - By 50% Facts
Dr. Andy Galpin is a tenured Professor in the Center for Sport Performance at CSU Fullerton and holds a PhD in Bioenergetics.
We hit him with these questions:
Can you lose weight by skipping meals, but eat the same number of calories later?
Is IF just an easy way for some people to diet?
Is there some magic thing that happens in the body that prolongs life spans? Wards off cancer? Improves digestive health?