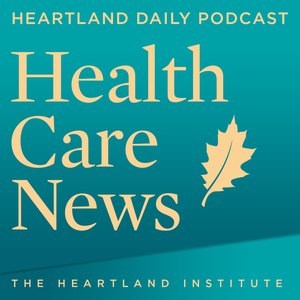 The guest was incorrectly identified in the beginning as Edwin Haas.  The correct name is Erwin Haas. Our apologies. 
Erwin Haas joins the show to discuss why four percent of confirmed COVID tests could be false positives. Four percent is a conservative estimate for diagnostic tests and even at that, as many as two million are led to believe they have COVID and do not.  Worse, public health authorities are using these false results to do contact tracing of asymptomatic individuals in which they perpetuate the false positive cycle by encouraging them to get tested.
Haas wrote about his findings in the American Thinker, July 21. In the podcast, Haas also discusses false negatives, which he estimates at around 600,000, why there are so many tests now on the market, why test companies have little incentive to guarantee the validity of their tests, how politicians are exploiting the testing data, and why deaths in nursing homes are a poor measure of disease death (average life expectancy in a nursing home is 5 months).