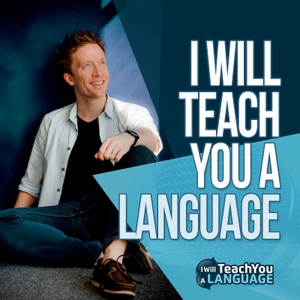 In this episode, I speak with Michael Schmitz, the man behind the site Smarter German and the author of How to Learn German Faster. He holds a master's degree in German as a Foreign Language, and has been teaching the language all the way back to 1999. After teaching in traditional language schools for many years, Michael grew increasingly frustrated with the mainstream approach to teaching languages and decided to branch out on his own and begin teaching German in a more effective way.
In the conversation, we discuss:
The benefits of learning German through engaging stories (e.g. murder mysteries).
Why learning German in German is so inefficient (and the approach Michael recommends instead).
The most common struggles English-speakers have when learning German (and how to overcome them).
Do You Have A Question?
This show exists to answer your language learning questions! Send me your questions by visiting:
https://www.iwillteachyoualanguage.com/ask
...and I'll do my best to feature it on the show!
Leave a Review
If you'd like to support the show, the best way to do that is to:
Leave an honest review of the show wherever you get your podcasts. (You can normally do this within the app you're using.)
Share this episode with a friend (use the share buttons on your screen)
Olly's Language Courses
If you're learning a new language, or improving an existing one, then check out my language  courses. From complete beginner courses, to grammar and listening training, I've created unique, story-based programmes to help you reach you language goals.
Please visit:
https://www.iwillteachyoualanguage.com/language-courses-select-your-language
---
Send in a voice message: https://anchor.fm/iwillteachyoualanguage/message