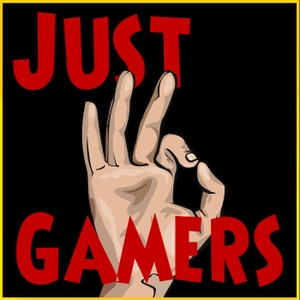 This week Milpool is gone and you know what they say, when Milpool's away the boys will play, World of Warcraft that is. Gweedo, Wally, and Nasty discuss the newest release in World of Warcraft's War of Thorns event, including their take on the burning of Teldrassil. The gaming industry is at an all time slow pace for the year so we turn to you the listeners for a little bit of entertainment with voicemoyles. All of this sprinkled in with a little bit of a bit.  Big thanks to this weeks listener of the week ScoobyDooHassen!
Just OK Gamers Official Merch Store! shop.justokgamers.com
Join us on Discord! discord.gg/justokgamers
Exclusive Patreon Podcasts! patreon.com/justokgamers
Check us out on Twitch! twitch.tv/justokgamers
Check out our Subreddit: reddit.com/r/justokgamers.
Leave us a Voicemoyle! 1-615-763-JOKG(5654)
Become the Listener of the Week, Leave us a review on iTunes!