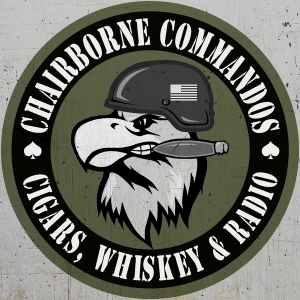 On today's show:
* More troops deployed to Iraq.
* Air Force now restocking munition stockpile after participating in over 50% of the coalition air strikes against ISIS.
* Finally Air Force moving towards a new dedicated CAS replacement to the A-10.
* British and US Troops now testing invisibility cloak.
* Navy testing new stealth destroyer
* Strange News
* Listener Q and A.
Write Us A 5 Star Review:
http://ChairborneCommandos.com/review
Get the gear you need:
http://ChairborneCommandos.com/pvc
http://ChairborneCommandos.com/coffeemug
Visit Our Show Sponsor:
Attention military units, first responders and anyone needing a custom PVC velcro patch! Visit flexsystems.com for all your PVC patch needs and be sure to tell them Chairborne Commandos sent you and get 50% off mold fees for 500 or more parts!
http://www.flexsystems.com/custom-velcro-patches/