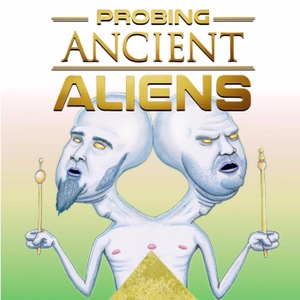 - Support the show at:
patreon.com/probingancientaliens - for exclusive podcasts every month!
- Blackholesupplycompany.com - for Probing Ancient Aliens merch and Disc Golf discs and apparel
Hawaii...relaxing island paradise....OR ALIEN PORTAL TO HELL?! Childress and Wide-Eyed Michael Sallah are on location on the Big Island of "Aloha-ville" talking about Aiku, Menehue, lava tubes, the lost continent of Lemuria, Atlantis, tiki drinks and more! Does David uncover the secret underground alien base that's hidden in Hawaii's tallest mountain? We don't know, but David Childress sure thinks he does! Let's prooooooooooooooobe into Season 14, Episode 12 of Ancient Aliens - Islands of Fire!