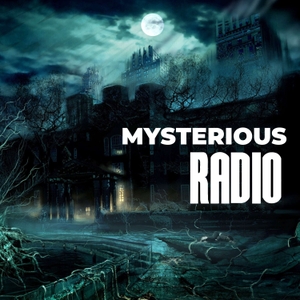 Enjoy the AD-FREE versions of our latest episodes and our archives right now on Patreon.
Tonight, I release a two part interview  from our archives that just happens to be one of my all-time favorites. This is a true story about a family and their years of being terrorized by an ancient evil that came back to claim one of their souls! Get the book A Deadly Haunting right now on Amazon.
Visit our home on the web: https://www.mysteriousradio.com
Follow our other podcast Bizarre Times
Visit our website: https://www.bizarretimespodcast.com
Help Us By Taking This Short Audience Survey Follow us on Instagram @mysteriousradio
Follow us on TikTok mysteriousradioTikTok
Follow us on Twitter @mysteriousradio
Follow us on Pinterest pinterest.com/mysteriousradio
Like us on Facebook Facebook.com/mysteriousradio
Check Out Mysterious Radio! (copy the link to share with your friends and family via text
The Moffitts were a typical American family, until the caretaker of their ailing grandmother performed an ancient ritual intended for healing but instead unleashing a powerful and terrifying demon - one of the seven Princes of the Devil himself. Their lives would be torn apart as the malevolent entity haunted and tormented them for eight years, even following them outside of their home. Dozens of notable light workers came to rid them of this powerful, evil monster but to no avail. A promise of revenge from a past life was the bridge that brought him here, and the secret permission of one family member was what allowed him to stay. When the demon set his sinister intentions on an unholy, deadly blood sacrifice and the taking of an eternal soul, the family must fight for sanity, life, and salvation. This book is based on a TRUE story and proves that reality can be stranger - and more horrific - than fiction.