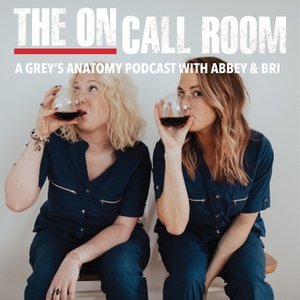 This week we have a lovey Grand Rapidian scrubbing in, Danielle! She is such a delight, and we know you will all agree.
Chief is back from rehab and even though he was promised his job back, Derek says no. This was pending board approval...so Chief gives a lecture instead. Don't leave how you left it, and all that.
Alex and Lexie are getting it on. How long will this last?
We finally learn about Jackson's past, he his the Grandson of the acclaimed Harper Avery, and Cristina misdiagnoses Harper Avery...in front of Harper Avery.
Also, side note Callie is terrible at public speaking and it may be one of the most uncomfortable Callie moments, besides the whole musical episode.
If you are only interested in Grey's content please hit play at 24:39.
SPONSORS:
www.thisisaday.com
Use code OnCallRoomxADAY to get 20% off your first purchase!
____________________________________________________________
Become a sustaining member and cohost the show! Follow the link below:
www.patreon.com/theoncallroom