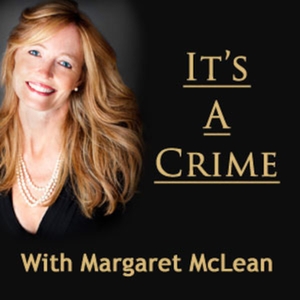 It's A Crime With Margaret McLean
By It's A Crime With Margaret McLean
What's It's A Crime With Margaret McLean about?
The show is a radio "page turner" about law and crime. As a former prosecutor, published legal thriller author, and law professor, Margaret McLean will keep you engaged.
Listeners will get hooked on her fictional character, Charlie, who will come back each week facing a different dilemma.
People will tune in and follow the show on-line just to see what Charlie has gotten himself into this week.