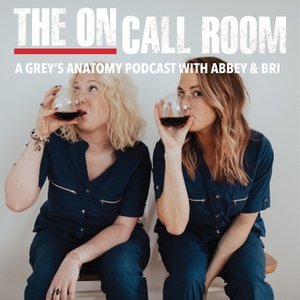 Callie has survived the musical episode and is on her path to healing. She can't see Sophia and it is killing her, and it is killing us watching this. This episode spans over 12 weeks so LUCKILY we get to see Callie leave the hospital with Sophia in her arms, but only after she has a breakdown. Turns out it's not just the accident that is making her anxious, it's just the fact that she is now a parent.
Other side stories, Teddy and Henry are flirting hard, Karev unethically gets dragon lady to give him $100,000 to bring children from Africa over to Seattle Grace, and Cristina and Teddy are still not working together.
NOTE: Zola is not played by the same actress ------->>>> here is a link to an article about who has played her through the years.
https://www.cheatsheet.com/entertainment/greys-anatomy-find-out-who-plays-zola-and-if-it-has-always-been-the-same-actress.html/
Start the episode at 23:48 for only Grey's content.
SPONSORS:
www.thisisaday.com
Use code THEONCALLROOM to get 20% off your first purchase!
________________________________________________
Become a sustaining member and cohost the show! Follow the link below:
www.patreon.com/theoncallroom