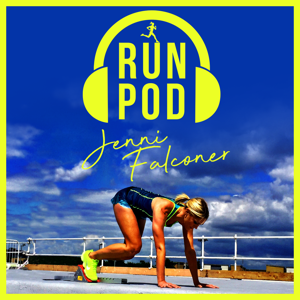 Iwan Thomas
09.17.2021 - By RunPod
Another gathering of the RunPod Run Club and this time Jenni is joined by one of the our greatest 400m sprinters, the current UK record holder, Iwan Thomas.
Iwan may well have retired from competing in the 400m after winning medals at all major championships but he has most certainly not stopped running! In fact, he's run further this year than ever before…this year, Iwan decided to enter a 100 mile race.
In this episode, we hear why he decided to set himself this epic challenge, how he prepared and can a sprinter really also be an ultra-marathoner?
It's a truly inspiring listen and you will without doubt be in awe of Iwan once you hear his ultra marathon story. Enjoy.