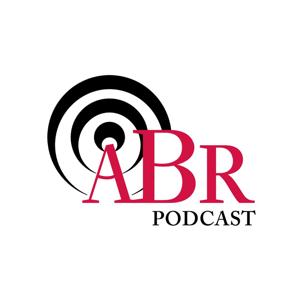 #2 James McNamara reads "The Golden Age of Television"
05.27.2016 - By The ABR Podcast
'Over the past decade and a half – since HBO's The Sopranos débuted in 1999 – America has produced cable shows that elevated television to an art. Television moved from 'fast-food entertainment', 'mind candy' (in producer Aaron Spelling's words) to a medium reviewed in highbrow literary journals and discussed with a passion and currency that literary fiction can only envy ... I want to consider the circumstances that generated this new television, examine some of the era's iconic shows, and evaluate the cultural impact of the shift. '
Each year, ABR offers a number of Fellowships, each worth $7,500. The aim is to broaden our long-form journalism and to allow critics and commentators to spend several weeks or months on a substantive article. James McNamara was an ABR Fellow in 2015. The title of his article was 'The Golden Age of Television'? Dr McNamara is an actor, screenwriter, and critic.
Author's note:
I am deeply grateful to The Ian Potter Foundation, AFTRS, Peter Rose, Amy Baillieu, David Benioff, D.B. Weiss, Ian Collie, Andy Ryan, Matthew Dabner, Nell Greenwood, Mike Jones, Steve Vidler, Chris Phillips, Matthew Campora, Rebecca McNamara, Ken McNamara, and Randall Fields.
James McNamara's essay was published in the April 2015 issue of Australian Book Review and can be read here: http://bit.ly/1TF70Rs
The theme music for this podcast is by David McCooey. David's website is www.davidmccooey.com and his debut album Outside Broadcast is now available as a digital download. You can listen to more of his work on SoundCloud.
To find out more about Australian Book Review visit our website https://www.australianbookreview.com.au/