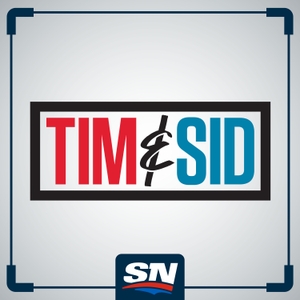 Jan. 19: Are The Oilers In Trouble?
01.20.2021 - By Tim and Sid

Which Canadian NHL franchise has impressed you the most so far out the gate? Will the Edmonton Oilers waste another year of having two Hart Trophy candidates in Connor McDavid & Leon Draisaitl? With the Toronto Raptors finding their groove, Marc Stein joins the show to discuss #WeTheNorth (23:24). Stein also weighs in on the new look Brooklyn Nets featuring James Harden and the returned Kyrie Irving. The Blue Jays add to the bullpen by signing a pair of relievers in Kirby Yates and Tyler Chatwood. Maple Leafs forward Zach Hyman explains why he loves Toronto and wants his hockey future to be with the Leafs (55:11). Sharks defenceman Brent Burns reveals how much he misses Joe Thornton in San Jose (1:11:25).
The views and opinions expressed in this podcast are those of the hosts and guests and do not necessarily reflect the position of Rogers Media Inc. or any affiliate.