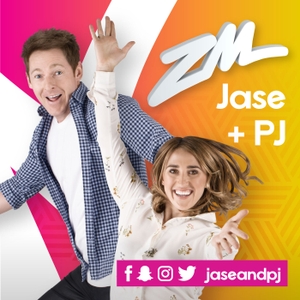 What's Jase & PJ about?
Your afternoons have never been so awkward.
Jase met PJ and it felt like he was on an awkward date with his sister...He finds PJ random as, which he loves. When Jase was asked if he wanted to hang out with her every afternoon, travel around New Zealand and throw massive parties for ZM listeners...he couldn't say no!
When PJ met Jase she couldn't believe how ridiculously good looking the man was, the sexual spark was hard to ignore and when she was offered a ridiculously low wage to be in his presence each afternoon she couldn't say no (for the record this quote was not written by Jase...). In all seriousness, PJ is so excited to be working with Jase and can't wait to talk her way out of awkward situations!
Tune in for some ridiculous chat, honest peeps and big songs!