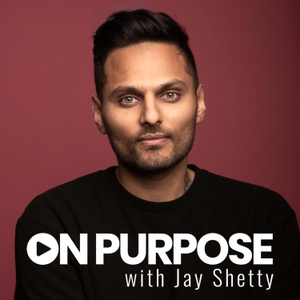 Jay and His Wife Radhi ON: How To Navigate Relationships During Lockdown and Rebuild Through Difficult Times
02.15.2021 - By On Purpose with Jay Shetty
You love On Purpose because it inspires your life. Have you tried Jay's Genius workshops and meditations to access even deeper well-being? Learn more at https://shetty.cc/OnPurposeGenius 
Both Jay and Radhi dance to the beat of their own drum, but building a lasting love takes patience and collaboration--even during extreme circumstances.
This week, Jay Shetty speaks with his wife, Radhi Devlukia-Shetty, to talk about the challenges and successes of their relationship on this very special 2-year anniversary episode of On Purpose with Jay Shetty.
See omnystudio.com/listener for privacy information.