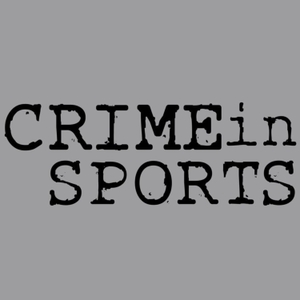 #174 - Jesus Is Better Than Meth...? - The Highness of Christian Hosoi
08.27.2019 - By Crime in Sports
This week, we peek into the air to see a man soaring over head... then crashing hard, down to earth. He was a beach kid, turned one of the most exciting skateboarders on earth, mixing technical precision with daring heights, and cool style, all his own. But the party scene got to him. He tried it all, but settled on meth, and continued to destroy his career & life, until a warrant for his arrest makes him miss the opportunity to make millions, and be more famous than Tony Hawk! Plus, a major airport meth bust... He's got it all!!
Be more daring than the next guy, make Tony Hawk jealous of your moves, and throw it all away with pounds of meth with Christian Hosoi!!
Check us out, every Tuesday!
We will continue to bring you the biggest idiots in sports history!! 
Hosted by James Pietragallo & Jimmie Whisman 
Donate at... patreon.com/crimeinsports or with paypal.com using our email: [email protected] 
Get all the CIS & STM merch at crimeinsports.threadless.com 
Go to shutupandgivememurder.com for all things CIS & STM!! 
Contact us on... twitter.com/crimeinsports 
facebook.com/Crimeinsports 
instagram.com/smalltownmurder
See omnystudio.com/policies/listener for privacy information.