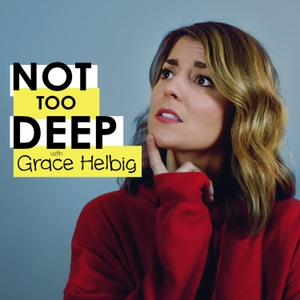 Recorded: March 6, 2019
The self-proclaimed boring half of The Valleyfolk (aka Joe Bereta and His Band of Perverts) Joe and Elliott join me this week! They share how they met while auditioning for SourceFed, a full explanation of the milk prank gone wrong, and the magic of their Trivia Bidet game.
Follow Joe:
Twitter: www.twitter.com/joebereta
Instagram: https://www.instagram.com/joebereta/
Follow Elliott:
Twitter: www.twitter.com/ElliottcMorgan
Instagram: www.instagram.com/elliottmorgan/
Follow The Valleyfolk:
YouTube: www.youtube.com/TheValleyfolk
Twitter: www.twitter.com/TheValleyfolk
- Check out our website: www.nottoodeep.com
- This episode is brought to you by Squarespace, HUM Nutrition, Smile Direct Club, and Drop.