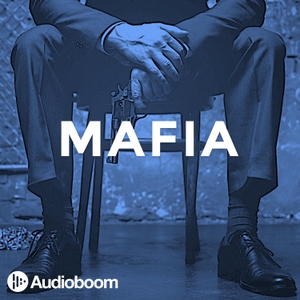 11: Joe Massino (Part 1)
09.05.2018 - By Mafia
Joseph Massino was the legendary godfather of the Bonnano crime family, known as 'The Last Don' of a generation. And he absolutely crushed anyone who went against the mafia code of silence or 'Omerta.' But when the family was infiltrated by the legendary undercover agent Donnie Brasco, it spelled the end for the Bonannos and for the Mafia.
Our sponsors for this episode are [Uncover: Escaping NXIVM](https://itunes.apple.com/us/podcast/uncover/id1364665348?mt=2) [](http://www.cbc.ca/radio/sks)podcast and [SimpliSafe](https://simplisafe.com/mafia).
Mafia's theme is "Spellbound Hell" by [Damiano Baldoni](http://damianobaldoni.altervista.org/index.php/en/). Music in this episode is "Misery" by Damiano Baldoni; "Hiding Your Reality", "Nerves", "Comfortable Mystery 2 & 3" by [Kevin MacLeod](https://incompetech.com/).
Sound Effects from [freesound.org](https://freesound.org/home/) by [hopflog](https://freesound.org/people/hopflog/sounds/), [14g-panska](https://freesound.org/people/14G_Panska_Vagnerova_Adela/sounds/), and [vibe-crc](https://freesound.org/people/vibe_crc/sounds/). Licensed under [Creative Commons: By Attribution 3.0 License](https://creativecommons.org/licenses/by/3.0/).