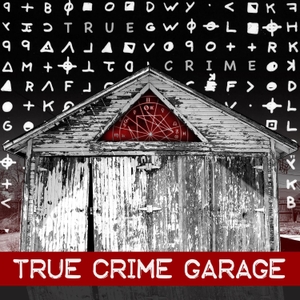 John Douglas - The Mind Hunter ////// 302
 
Part 1of 1 
 
www.TrueCrimeGarage.com 
Today we discuss serial killer Joseph Kondro and talk to the man that interviewed him. Retired Special Agent John Douglas who pioneered criminal profiling joins the show. John walks us through the process for interviewing some of the most notorious killers of our time. 
 
Beer of the Week - Dark Subject Matter by Monday Night Brewing
Garage Grade - 4 and 1/2 bottle caps out of 5 
 
Check out this shows sponsors and use our promo codes
Get FREE news updates when you subscribe at theSkimm.com/Garage 
If you are hiring try Zip Recruiter for FREE just go to www.ZipRecruiter.com/Garage 
Away offers high-quality luggage. For $20 off a suitcase, visit Awaytravel.com/Garage20 and use code GARAGE20 during checkout. 
 
The full archive of True Crime Garage is available on the Stitcher listening app - for FREE. Our show "Off the Record" is only on Stitcher Premium. For a FREE month of listening go to http://stitcherpremium.com/truecrimegarage and use promo code GARAGE