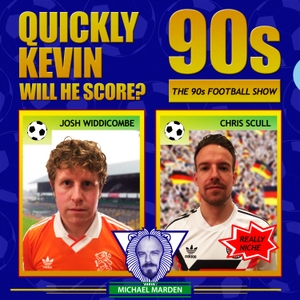 This weeks guest is West Ham, Swindon and Spurs legend John Moncur chatting all things 90's Football, including his side of the Stuart Pearce
clock story.
Twitter: @quicklykevin
Facebook: quicklykevin
Instagram: quicklykevin
Email: hello@quicklykevin
For your chance to win an exclusive 'Graham Says: Hit Les' Quickly Kevin mug leave us a 90's Football based 'Review Haiku' on iTunes!!
Thanks,
Chris, Josh and Michael. For information regarding your data privacy, visit acast.com/privacy