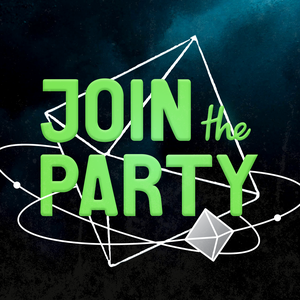 Join the Party
By Multitude
What's Join the Party about?
Join the Party is a collaborative storytelling and roleplaying podcast. That means four friends create a story together, chapter by chapter, that everyone from seasoned players to true beginners can enjoy. Where else can you get adventure, intrigue, magic, drama, and lots of high fives all in one place? Right here.
After each episode we sit down for the Afterparty, where we break down our game and answer your questions about how to play at home. It's a party, and you're invited!