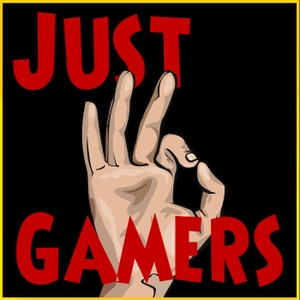 This week, it's a meeting of the minds, and bodies, as we journey into the great unknown and find the first alien podcast hosts. In between exchanging fluids, we talk about a new Harry Potter game, Shadow Warrior 2, some big Diablo announcements at Blizzcon, and our thoughts on Assassin's Creed Odyssey. Then we play some Sound Effects Game! Thanks to our listener of the week Warm Sweater!
Just OK Gamers Official Merch Store! shop.justokgamers.com
Join us on Discord! discord.gg/justokgamers
Exclusive Patreon Podcasts! patreon.com/justokgamers
Check us out on Twitch! twitch.tv/justokgamers
Check out our Subreddit: reddit.com/r/justokgamers.
Leave us a Voicemoyle! 1-615-763-JOKG(5654)
Become the Listener of the Week, Leave us a review on iTunes!