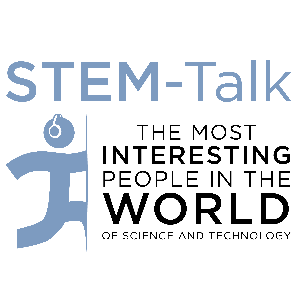 Episode 55: Jon Clark looks back at his Naval and NASA careers and the Space Shuttle Columbia disaster
01.16.2018 - By STEM-Talk
Today's episode is the first of two-part interview with IHMC Senior Scientist Dr. Jonathan Clark, a six-time Space Shuttle crew surgeon who has served in numerous roles for both NASA and the Navy.
In a wide-ranging conversation with Ken and Dawn, Jon talks about his 26-year career in the Navy, his extensive research on the neurologic effects of extreme environments on humans, and the tragic death of his wife, astronaut Laurel Clark, who died along with six fellow crew members in the Space Shuttle Columbia disaster in 2003.
Jon received his Bachelor of Science from Texas A&M; University, and medical degree from the Uniformed Services University of the Health Sciences in Bethesda, Maryland. He is board certified in neurology and aerospace medicine. Jon headed the Spatial Orientation Systems Department at the Naval Aerospace Medical Research Laboratory in Pensacola. He also held other top positions in the Navy and qualified as a Naval flight officer, Naval flight surgeon, Navy diver and Special Forces freefall parachutist.
Jon's service as a Space Shuttle crew surgeon was part of an eight-year tenure at NASA, where he was also chief of the Medical Operations Branch and an FAA senior aviation medical examiner for the NASA Johnson Space Center Flight Medicine Clinic. He additionally served as a Department of Defense Space Shuttle Support flight surgeon covering two shuttle missions.
In addition to his new role as a senior research scientist at IHMC, Jon is an associate professor of Neurology and Space Medicine at Baylor College of Medicine and teaches operation space medicine at Baylor's Center for Space Medicine. He also is the space medicine advisor for the National Space Biomedical Research Institute, and is a clinical assistant professor at the University of Texas Medical Branch in Galveston where he teaches at the Aerospace Medicine Residency.