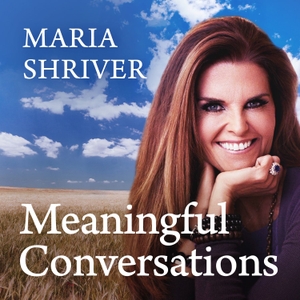 "This is about dignity. It's about human dignity. I have yet to meet someone who strives to be homeless, strives to be unemployed...People want their dignity...They want to come in, they want to be part of something. They want to give back. Everyone can contribute in some way" 
-Dorothea Bon Jovi
 
This episode of "Meaningful Conversations" is a very special one to me because, this week, I get to share with you the voice of my dear friend Jon Bon Jovi and his wife, Dorothea.
 
I have known Jon and Dorothea for years and I just adore them as a couple. Not only are they a lot of fun, but they are also using their voices and their platforms to move humanity forward in a pretty incredible way.
 
If you hear Jon Bon Jovi's name and think you have him and Dorothea all figured out, then you're wrong. Trust me, these two are doing important work – God's work – both through their Jon Bon Jovi Soul Foundation and through their JBJ Soul Kitchens, which are community restaurants where everyone is welcome and no one is turned away.
 
It's really quite amazing what Jon and Dorothea have built together and I can't wait for you to learn more.
 
If you're looking for more inspiration and words of wisdom, then please sign up for my free weekly email newsletter - The Sunday Paper. Visit website mariashriver.com to subscribe.