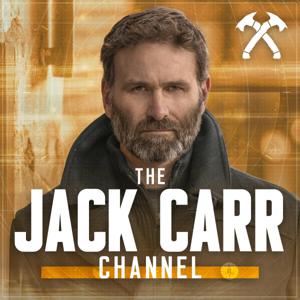 Today's guest is a veteran, athlete, executive, and a highly respected leadership expert. Jon Sanchez is the founder and CEO of Team Performance Institute, a premier business leadership and coaching firm. 
Prior to founding the company, Jon graduated from the United States Naval Academy and went on to operate as a platoon commander for SEAL Team Three. Jon finished No. 1 in his BUD/S class and received the Honor Man recognition. He is a Military Olympics athlete, winning gold medals in the Naval Pentathlon.  In this episode you will also find out Jon's role in the publication of THE TERMINAL LIST!  Today, Jon serves on the boards of several nonprofit organizations including the Joseph House, the Tri-State Veterans Community Alliance, Magnified Giving, and the Anthony Munoz Foundation. Jon also serves as the Chairman of Cincinnati's Over-the- Rhine International Film Festival. 
You can learn more about Jon's work at teamperformanceinstitute.com.   
Sponsors: 
Navy Federal Credit Union: Today's episode is presented by Navy Federal Credit Union. Learn more about them at http://navyfederal.org/
Black Rifle Coffee Company: Today's episode is also brought to you by Black Rifle. Purchase at http://www.blackriflecoffee.com/dangerclose and use code: dangerclose20 at checkout for 20% off your purchase and your first coffee club order!
SIG: This episode is sponsored by SIG Sauer. You can learn more about SIG here: http://bit.ly/SIG-JackCarr
Check out The Terminal List, an Amazon Original here: https://www.amazon.com/dp/B09HZ4BV5X   F
EATURED GEAR 
Schnee's Boots: Today's featured gear segment is brought to you by Schnee's boots. When you shop at Schnees.com make sure you use promo code: JACK21. When you do, you'll save 10% off your pair of Schnee's boots and logo wear.   
Direct Action USA https://www.directactionusa.com/