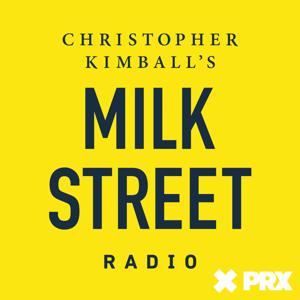 This week, we chat with José Andrés about how he helped organize more than three million meals in Puerto Rico, why he would choose a pineapple over a steak, and what he would do if he ever got a day off. Plus, we talk military rations with YouTube star Emmy Cho; we bake Chocolate Ginger Scones; and Dan Pashman delves into one of the workplace's most divisive issues: office fridge theft. (Originally aired July 4th, 2019.)
Get the recipe for Chocolate Ginger Scones.
We want to hear your culinary tips! Share your cooking hacks, secret ingredients or unexpected techniques with us for a chance to hear yourself on Milk Street Radio! Here's how: https://www.177milkstreet.com/radiotips
Listen to Milk Street Radio on: Apple Podcasts | Stitcher | Spotify Hosted on Acast. See acast.com/privacy for more information.