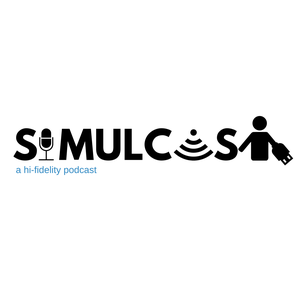 94 - Journal Club Monthly Wrap Podcast November/December 2019
12.23.2019 - By Simulcast
Ben and Vic discuss the paper of the month and consider the learning impact for active participants versus observers in sim. Vic stumbles her way through explaining a meta-analysis… 
Delisle, M., Ward, M., Pradarelli, J., Panda, N., Howard, J. and Hannenberg, A. (2019). Comparing the Learning Effectiveness of Healthcare Simulation in the Observer Versus Active Role. Simulation in Healthcare: Simulation in Healthcare, 14(5), pp.318-332. 
We continued the theme of 'methods and metrics' and considered a Delphi study used to develop an evaluation tool for scenarios 
 Hernandez J, Frallicciardi A, Nadir N, et al. Development of a Simulation Scenario Evaluation Tool (SSET): modified Delphi study. BMJ Simulation and Technology Enhanced Learning Published Online First: 13 December 2019.  
And considered a proposed adjunct to the description phase of debriefing 
Secheresse, T., Nonglaton, S. The "Timeline Debriefing Tool": a tool for structuring the debriefing description phase. Adv Simul 4, 29 (2019) 
And in the Christmas spirit – Ben trialled a Santa Simulator from roblox… compete against him if you dare…. 
https://www.roblox.com/games/2596675282/Santa-Simulator 
Join the discussion at www.simulationpodcast.com 
Victoria