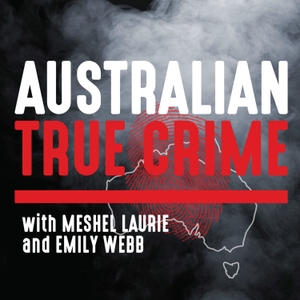 It's easy to forget it takes a lot of courage to write stories about bad guys week after week. Andrew Rule has irritated some of the baddest in the business and every so often it gets a little bit scary. Andrew joined Meshel and Emily live on stage recently at Melbourne's Chapel off Chapel to talk about a case involving many twists and turns, and one of the scariest times in his reporting career.
Warning: please be advised this episode contains graphic content.
Show notes for Episode 114:
Your hosts are Meshel Laurie and Emily Webb
With thanks to Andrew Rule
Andrew is a senior writer at https://www.heraldsun.com.au/journalists/andrew-rule
Andrew's podcast is https://www.heraldsun.com.au/news/sunday-herald-sun-podcast-series-life-and-crimes-with-andrew-rule/news-story/c9212d37357eae04fa655646870f7067
This episode was recorded live at https://chapeloffchapel.com.au/
Like us on Facebook ​
Follow us on Instagram or Twitter
Support us on Patreon
Listen on Apple Podcasts
Listen on Google Podcasts
Listen on Spotify
If you have any information on the cases covered by this podcast, please contact Crime Stoppers on 1800 333 000.