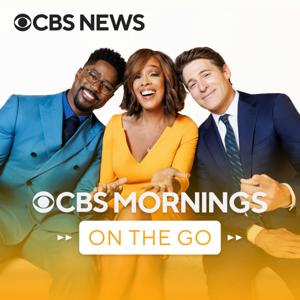 9/6: Judge agrees to name special master to review items seized in Trump search. Uvalde students return to class for the first time since mass shooting.
09.06.2022 - By CBS Mornings on the Go
Extreme weather affecting more than 1/3 of americans. The strong storms that flooded parts of Georgia are causing new flooding in the Northeast. Meanwhile, extreme heat in southern California is fueling an intense wildfire that has killed at least two people. A federal judge, a Trump appointee, has granted the Trump legal team's request for an independent review of the materials discovered at Mar-a-Lago. The Midterms are just 63 days away, and President Biden is already back in campaign mode. Students in Uvalde, Texas return to class -- for the first time since May's mass shooting. In Canada, one of two suspects in a mass stabbing has been found dead. Breaking news from Memphis, where police say a body found last night is the woman who was kidnapped during a morning jog. The suspect accused of abducting her is now charged with murder.
See Privacy Policy at https://art19.com/privacy and California Privacy Notice at https://art19.com/privacy#do-not-sell-my-info.