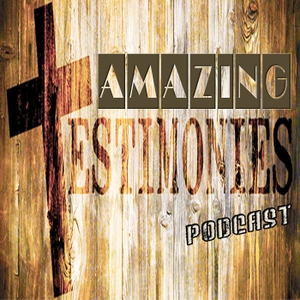 On episode #6 of  "Amazing Testimonies Podcast" Rob Decker shares his testimony about how life pushed him over the edge (pun intended). Rob decided he had enough and decided to kill himself by jumping headfirst thru a 3rd story building window (hitting the ground)!!!
"My eyes slowly opened and as they began to focus I found myself staring at darkness…small glimmers of light shining in the distance…the moon barely lighting the night. My mind snapped into focus as I became acutely aware of the searing pain that ran through my entire body and my eyes slammed shut. I tried to breathe but struggled to take shallow short breaths. I tasted blood and I felt a tear sting as it ran down my cheek. I heard voices.. yelling…the crunch of glass. Why did God let me live? The world faded away…."
In episode #6 of Amazing Testimonies Podcast, Rob Decker shares his testimony of a failed suicide attempt that led to a relationship with God.  "I suffered many years of sadness, anger, confusion and fed that with drugs, alcohol and bad relationships.  With the help of God, I was able to turn my story  into one of forgiveness, understanding, and love.  I desire to inspire, encourage, and give hope to those who have had similar battles."
This is an AMAZING TRUE STORY & TESTIMONY about DESPAIR at, SUICIDE, SURVIVAL & REDEMPTION!!!
Tune in now to hear Rob Decker's's "Amazing Testimony" entitled  "Jumping 3 Stories Headfirst Saved My Life (Pt. 1)".
_________________
http://www.amazingtestimoniespodcast.com/multimedia-archive/jumping-3-stories-headfirst-saved-my-life-pt-1/
http://www.amazingtestimoniespodcast.com