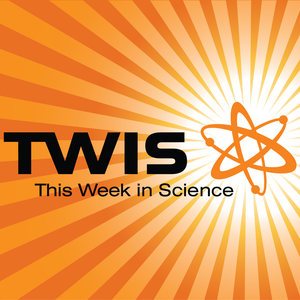 What is in the This Week in Science Podcast?
COVID Update, Sea Cucumber Hormones, Pink Means Business, Butterfly Armor, Bird Brains!, Parasite For Water, Artificial Sleep, Cancer-Fighting Fungi, Mate Choice, We Are The World, Great White Diet, And Much More…
Support us on Patreon!
Want to watch this on YouTube? You can do that here.
Disclaimer, Disclaimer, Disclaimer!!!
It was a good one, but Justin didn't put it in the show notes…
This Week in Science
Coming up next…
This week #SHUTDOWNSTEM and #SHUTDOWNACADEMIA made headlines as scientists around the globe took a day to educate themselves and plan how to address institutional racism in science.
Educate yourselves, and listen to conversations between Black female scientists at Vanguard STEM.
And, again, please, visit Campaign Zero and 8 Can't Wait to learn more about ways to reduce deaths due to police violence.
Let's start with a COVID-19 Update!
COVID Update
Nationally, numbers of infections are beginning to plateau rather than drop, while several states are beginning to experience increases in case numbers.
WHO Confusion
The WHO walked back comments made about ttansmission by asyptomatic individuals being "very rare" this week, saying that they had not meant to imply that "asymptomatic transmission globally was uncommon, and highlighting for all the importance of of clear science communication.
<a href="https://www.sciencefocus.