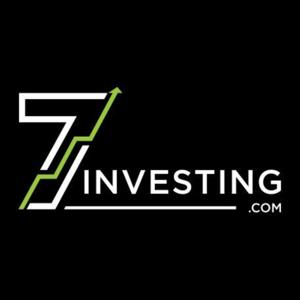 Our financial world is getting complex, and there are a lot of challenging questions now facing investors:
"The S&P; 500's going through a really sharp selloff. How should I invest in the middle of a bear market?"
"Inflation just hit a 40-year high. What will this mean for the stock market?"
"The Fed just raised interest rates and the yield curve recently inverted. What does that mean for the economy?"
"How should I think about Bitcoin, stock valuations, "sector rotation", funding my retirement, or [insert your favorite recent financial media news headline here]?"
These are important questions and there are a lot of moving pieces. But perhaps the most straightforward and logical answer is to just keep buying.
That's exactly the title and the key takeaway from Nick Maggiulli's recent book. As Chief Operating Officer of Ritholtz Wealth Management, Nick has taken an evidence-based approach to saving money and compounding wealth over time.
In an exclusive interview with 7investing founder and CEO Simon Erickson, Nick describes the important concepts he introduces in his book. He explains how investors can maximize returns over long periods of time, especially by tuning out market multiples or macroeconomic news. Nick elaborates on why people should be investors, how a person's background influences their approach, and how luck play a larger role than many of us may be willing to admit. He also describes why "buying the dip" isn't as important as you think, how the "crossover point" could be helpful in your retirement, and how to think about investing in a crisis.
Publicly-traded companies and cryptocurrencies mentioned in this interview include GameStop and Bitcoin. 7investing's advisors and/or guests may have positions in the companies that are mentioned.
Welcome to 7investing. We are here to empower you to invest in your future! We publish our 7 best ideas in the stock market to our subscribers for just $49 per month or $399 per year.
Start your journey toward's financial independence: https://www.7investing.com/subscribe
Stop by our website to level-up your investing education: https://www.7investing.com
Join the 7investing Community Forum: https://discord.gg/6YvazDf9sw
Follow us:
► https://www.facebook.com/7investing
► https://twitter.com/7investing
► https://instagram.com/7investing
---
Send in a voice message: https://anchor.fm/7investing/message