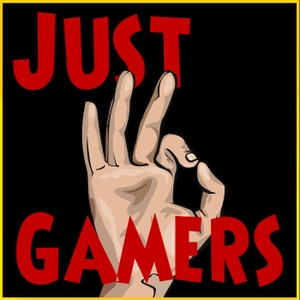 This week, Nasty's return brings about change to our Porn and Appraisal podcast as we instead decide to talk about Video Games, such as Nintendo Labo. You remember as a kid when you put your NES into a cardboard box and thought "Man I wish this thing could become a piano"? Well Nintendo has you covered. We also discuss PUBG and Tencent literally putting cheaters behind bars, the most recent World of Warcraft update, and Gweedo's disinterest in watching games completed quickly. Plus Wally hosts Game Trivia. Thanks to our listener of the week, TheSevenDeadlySins!
Just OK Gamers Official Merch Store! shop.justokgamers.com
Join us on Discord! discord.gg/justokgamers
Patreon! And Exclusive Patreon Podcasts! patreon.com/justokgamers
Twitch Streams Nightly at 7PM EST twitch.tv/justokgamers
Check out our Subreddit: reddit.com/r/justokgamers.
Leave us a Voicemoyle! 1-615-763-JOKG(5654)
Become the Listener of the Week, Leave us a review on iTunes!