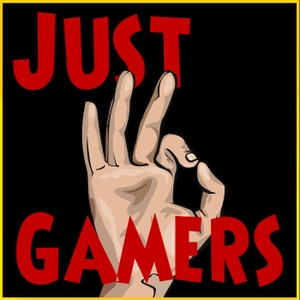 This week, do you want some dogs or burgs? Who wants cheese? We are doing a grilling trial run for a grilling trial run for Just OK Con. Nasty's on condiment duty, Gweedo's on pool duty, Wally's slathering up some buns, and Milpool is preparing his special meat recipe. While those dogs are cooking, we talk about some Games Done Quick, the new Overwatch hero, Hammond, and PUBG dropping it's lawsuit against Epic. Then we play some "The Game Name Game" a.k.a. "The Game Wizard" a.k.a. (Name Our Game For Us on Discord). Thanks to our listener of the week Think4aChange!
Just OK Gamers Official Merch Store! shop.justokgamers.com
Join us on Discord! discord.gg/justokgamers
Exclusive Patreon Podcasts! patreon.com/justokgamers
Check us out on Twitch! twitch.tv/justokgamers
Check out our Subreddit: reddit.com/r/justokgamers.
Leave us a Voicemoyle! 1-615-763-JOKG(5654)
Become the Listener of the Week, Leave us a review on iTunes!