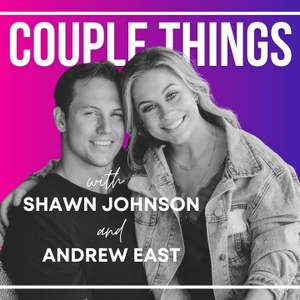 We are so excited to have our first solo episode! Today, we talk to Karl A. Pillemer, Ph.D. Karl is a professor of human development at Cornell University and a professor of gerontology in medicine at the Weill Cornell Medical College. An internationally renowned gerontologist, his research examines how people develop and change throughout their lives. He has authored five books and over 100 scientific publications and speaks throughout the world on aging-related issues.
He has interviewed hundreds of couples to learn why they fall in love and why they stay in love. We have read all of his books and have learned so much. This episode was so fun!
Here are few things we cover:
Karl Pillemer's mission and passion behind his books
Dealing with difficult political conversations
Honesty within marriage
Communication in marriage
Three buckets of family estrangements
How to deal with differing values in marriage
Is finding your spouse: luck or choice?
How people change within marriage
How money can cause estrangements
Hardest conflicts in marriage
Can there be a perfect marriage?
Qualities to develop for healthy conflicts
You can learn more about Karl here ▶ https://www.karlpillemer.com/
You can check out his books here ▶ https://www.karlpillemer.com/books/
If you haven't yet, please rate Couple Things and subscribe to hear more. Follow us on Instagram to keep the conversation going at https://www.instagram.com/couplething...​
And if you have suggestions/recommendations for the show, send us your ideas in a video format – we might just choose yours! Email us at [email protected]
We're supported by the following companies that we love! Check them out below:
Betterhelp ▶ Visit betterhelp.com/EASTFAM to get 10% off of your first month.
Athletic Greens ▶ Visit athleticgreens.com/EASTFAM and get your FREE year supply of Vitamin D and 5 free travel packs today.
FAN MAIL ADDRESS:
Shawn and Andrew East
750 N San Vicente Blvd.,
East Tower, 11th Floor,
Los Angles, CA 90069
Follow My Instagram ▶ http://www.instagram.com/ShawnJohnson...​
Like the Facebook page! ▶ http://www.facebook.com/ShawnJohnson​​​​​
Follow My Twitter ▶ http://www.twitter.com/ShawnJohnson​​​​​
Snapchat! ▶ @ShawneyJ
Follow AndrewsTwitter ▶ http://www.twitter.com/AndrewDEast​​​​​
Follow My Instagram ▶ http://www.instagram.com/AndrewDEast​​​​​
Like the Facebook page! ▶ http://www.facebook.com/AndrewDEast​​​​​
Snapchat! ▶ @AndrewDEast
Learn more about your ad choices. Visit megaphone.fm/adchoices