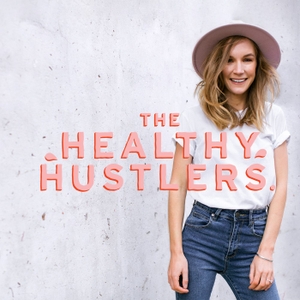 Kate Wasley // Managing negative self-talk, tactics for shifting your mindset and the impact of the dieting culture
08.26.2020 - By The Healthy Hustlers Podcast
This episode is in celebration of Healthy Hustlers Facebook Community.
Are you ready to be part of a supportive community of like-minded hustlers, all eager to show up and be the best version of themselves? Then join me and other hustling females by searching Healthy Hustlers Community on Facebook or simply click the link below.
In this week's healthy conversation, I'm excited to be joined by Perth beauty and model, Kate Wasley. Skyrocketing to fame several years ago, Kate quickly became the model everyone wanted to know. Brands were lining up to have her in their clothes, swimwear, and on covers of their magazines. She was the first plus-size model to feature in a campaign for iconic activewear brand Lorna Jane and graced the cover of Sports Illustrated Swim Edition in 2018.
Co-Founding AnyBody Co, an online platform that celebrated diverse body shapes and sizes. Kate's ability and commitment to celebrating body diversity captured the attention of women across the globe. With a phenomenal career and a humble attitude, it is no wonder Kate is still one of the most sought after models and social media influencers in the industry.
Reflecting on her early years of dieting, Kate talks about the tactics she knows uses to shift her mindset, her greatest lessons, and how she now manages negative self-talk.
Join me and other hustling females in our supportive Facebook Community today. Search Healthy Hustlers Community on Facebook or simply click the link to join now: https://www.facebook.com/groups/288287145154102
Download your FREE HEALTHY GUIDES: https://www.thehealthyhustlers.com/healthy-guides
Follow Kate: https://www.instagram.com/katewas_
Follow your host, Madelyn: https://www.instagram.com/thehealthyhustlers