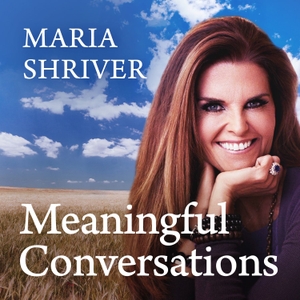 "I think because I've always defined myself since I was 12 years old as a child of God...That is what gives me self worth. Not Emmy Awards, not Tony nominations, not Grammy nominations. All of those things I've experienced, and they're lovely...But ultimately, at the end of a lifetime, it's, 'Who do you belong to? Whose image are you made in?' Because this life we live right here is temporal."​
-Kathie Lee Gifford
Kathie Lee Gifford is a dear friend and someone whose career I've watched with admiration for many, many years. This week is her last at the today show, and while I'll be sad to lose her as a colleague, I'm super excited for her to embark on this next really creative chapter of her life.
I wanted to sit down with her for meaningful conversations because we have some of the most meaningful conversations early in the morning in the makeup room on the today show. And I got to thinking that most people don't get to see the Kathie Lee Gifford that I get to see early in the morning, the one who wakes up and talks about family and that talks about the Bible and who memorizes all of these verses and who's a really multifaceted person, who kind of has these ideas and barrels through and makes them reality.
So I wanted you to hear from her directly. And even though she's leaving the today show, she's not going to leave our consciousness. Enjoy!
If you're looking for more inspiration and words of wisdom, then please sign up for my free weekly email newsletter - The Sunday Paper. Visit website mariashriver.com to subscribe.