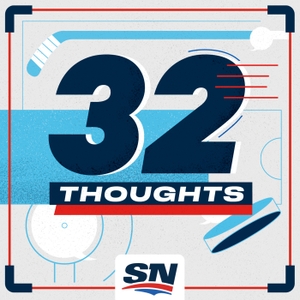 Hockey is back and so is the drama. Jeff and Elliotte discuss the situation in Florida between Keith Yandle and the Panthers (00:00), if Pierre-Luc Dubois will be a Blue Jacket by season's end (16:30), Jakub Voracek's post-game comments on Friday (27:30), the impressive Minnesota Wild (49:30) and much more.
Music Outro: Ten Kills the Pack – Body
You can find more music from Ten Kills the Pack here
This podcast is produced and sound designed by Amil Delic, and hosted by Jeff Marek and Elliotte Friedman. 
Audio Credits: 97.1 The Fan, Fox Sports Florida, Fox Sports Ohio, NBC Sports Philadelphia, WPRT-FM and WQAM-AM.
The views and opinions expressed in this podcast are those of the hosts and guests and do not necessarily reflect the position of Rogers Media Inc. or any affiliate.